Having stairs in your house is a double-edged sword, sometimes it is a space that is lost but it can be used to form part of the decoration of the spaces in the house. However, here are some simple stair decoration ideas:
1. The first option that we offer you to decorate the stairs themselves. It is to customize the steps, for that there are different textures and colors that you can add to your liking. Of the most traditional as wood, mosaics, paper, or mixing various techniques.
2. The walls of the stairs are spaces that are not usually used, for that, release your creativity by decorating it with different elements, you can add photos, shelves with small plants, or whatever you want.
3. Another element that can not be missing in any decoration (not only in the stairs) is the strategic use that lighting gives us. In this case, but we also recommend that you add lamps right in the center or on the sides of the stairs, so you will highlight this space.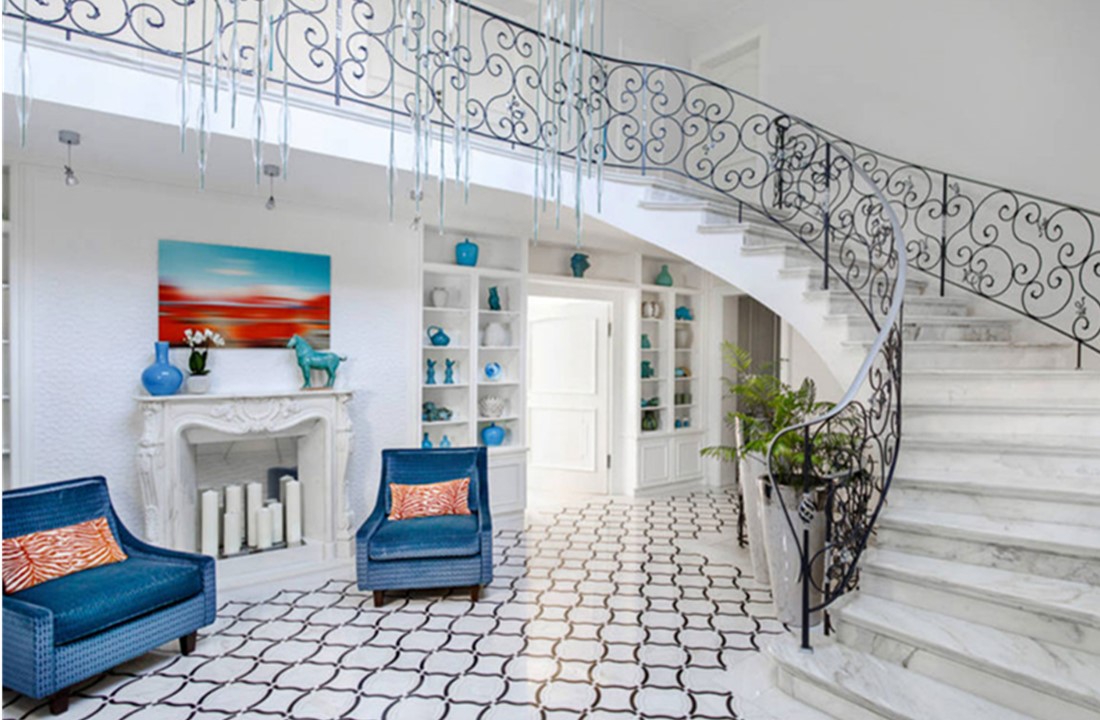 4. Another interesting option, and something similar to the previous one to paint the walls or decorate with objects. You can use wall coverings and it is that with the use of this technique you can highlight this forgotten and simple area. Also, you will not need to paint and it is something more original that you can do to your liking.
5. Many think that the use of works of art in the area of the stairs is to leave them in oblivion or to waste them. But this is not the case, in this area, if they are placed well it can attract all the eyes of all who visit your home. Also, it is a current decoration trend.
6. Stairs are generally located in the dimly lit area of the house. That is why if you want to give it light and a little more life you can use mirrors, which together with the lamps will make it a more luminous and special area. Play with the variety and sizes and put together a beautiful set of mirrors.