You can find French doors from the simplest design to the most elaborate and complex. The useful and versatile capacity of this element to adapt to decoration styles and special spaces such as French doors from bedroom to terrace is incredible. But the detail is that the French door gives that touch of transparency and the ability to connect two spaces even if the doors are closed.
When looking to connect indoor and outdoor spaces, such as balconies with bedrooms, the winning bet is the French doors. It will give it a sophisticated, romantic touch and allows you to have a fixed view of the garden with natural light.
If you have a garden you can enjoy it being indoors. By placing French doors in the living room you get the feeling that you are in the garden with that beautiful view.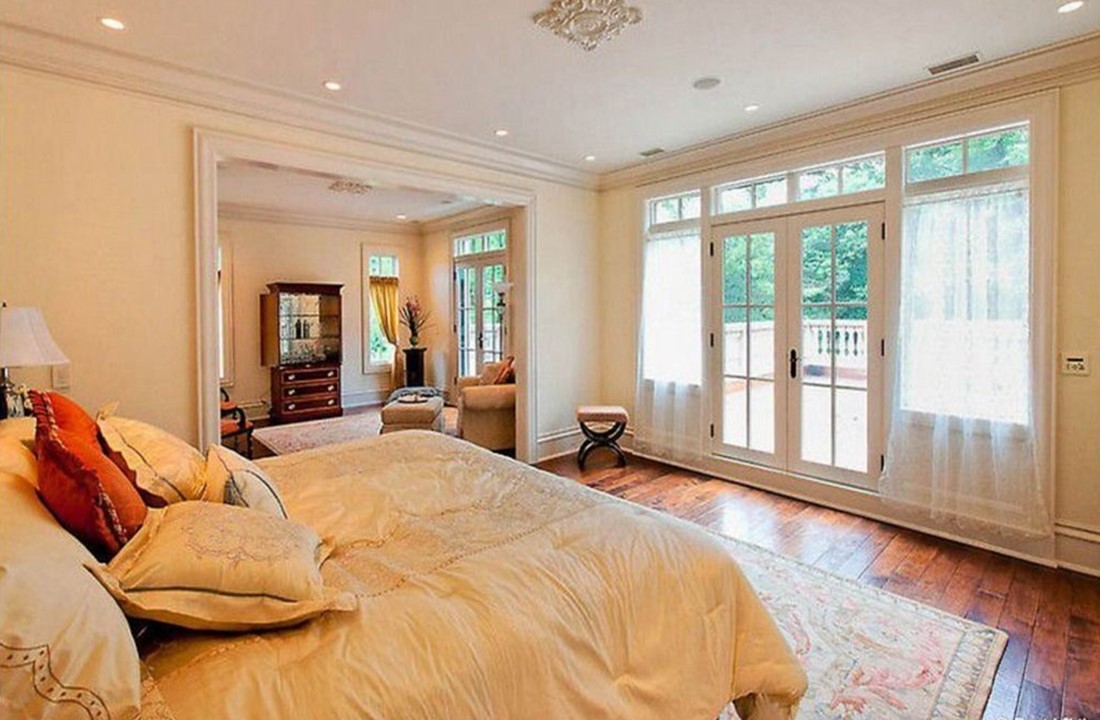 The same can be said when your terrace has impressive views towards the sea or the mountains, you can enjoy them being comfortable from the terrace or failing that from your bedroom. That is why the use of French doors in bedrooms and terraces is so important.
And why not use them in the kitchen to have a connection with the outside, they are functional when you have social gatherings at home and so the people who are in the kitchen and the garden do not stop being in contact thanks to these doors.
To make this type of interior connection with the exterior you can use the sliding type, these allow you to join and separate environments in seconds according to your preference.
You can also add white curtains, this complement is necessary to be able to control natural light and your privacy, especially in rooms and in other areas depending on the location and what you have around you.
With this type of door, you will have a cozy, romantic, and very stylish place without so much work, since they fit well with any decoration or seasonal style. It should be noted that rustic environments are where their best potential is most developed.